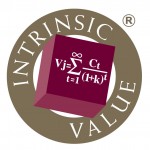 We are pleased to announce the release of the latest stock picking list from the Cassandra Stock Selection Model. You can use this list as a starting point for picking stocks for your investment portfolio.
Due to a great amount of interest from our subscribers, we have again made this list available at no charge to our subscribers. Our release of the January 2014 Cassandra Stock Picking List was the first time in the 20 years since the model was created that we have made the results of the Cassandra Stock Selection Model available to the public. In the past, we have used it only for stock picking for our own portfolios and newsletters.
To access the list, simply sign into (or register for) your free membership and click this link, Candidate List, or the Cassandra Stock Stock Selection Model Candidate List link under the Investments tab on the Intrinsic Value Wealth Report website.
The Cassandra Stock Selection Model has had a tremendous amount of success for us in our own stock picking (including winning The Wall Street Journal's Experts Vs. Darts stock picking contest). To see an example of the success of the model, please click here to see the Track Record study. To see how the Cassandra Stock Selection Model works, click this Cassandra link.
We hope you find this information useful. Please send us a note at pwendee@pmwassoc.com and let us know if this information has been helpful for you.