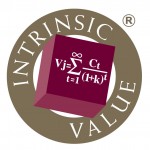 The Value Driver Institute and Research and Educational Expedition Programs (VDI/REEP), http://ivwealthreport.com/value-driver-institute/, is a non-profit organization with a mission to (1) conduct research on enterprise value driver theory and the enterprise value creation process; and (2) to take the business incubator concept to places in the world where business incubators are not commonly found, but where they are needed the most. The Value Driver Institute has introduced the business incubator concept to entrepreneurs on a world-wide basis. A previous VDI/REEP expedition also organized and accompanied famed astronomer John Dobson on an astronomy expedition to Death Valley, CA. Please contact Dr. Paul Wendee at 949-218-7942 or pwendee@pmwassoc.com if you would like more information on VDI/REEP and its mission and activities.
VDI / REEP is a project of United Charitable Programs (UCP), a registered 501(c)(3) public charity. Donations are tax-deductible as allowed by law.
VDI/REEP needs to raise money for its annual insurance premium through United Charitable Programs. Our funding goal for the insurance is $360, which is due by June 30th. VDI/REEP has not previously raised any money and has been supported entirely by its founder, Dr. Paul M. Wendee.
Any donation you can make will be greatly appreciated. We will gladly accept $5, $10, $25, or whatever amount you can donate to help VDI/REEP continue in its mission of research on the value creation process and helping entrepreneurs on a world-wide basis build strong, sustainable business organizations that are centered on the creation of enterprise value.
You may make donations to Value Driver Institute / Research and Educational Expedition Programs (VDI / REEP) by going to the following link:
https://www.registrationfactory.com/v3/?EventUUID=6841BE39
All funds raised by Value Driver Institute/Research and Educational Expedition Programs (VDI/REEP) are received by United Charitable Programs and become the sole property of UCP which, for internal operating purposes, allocates the funds to the Project. The Program Manager makes recommendations for disbursements which are reviewed by UCP for approval.
Your contributions will be processed by UCP, which will be reflected on your billing statement as United Charitable Programs.
Please see the following important links regarding United Charitable Programs:
Privacy Policy: http://www.unitedcharitableprograms.org/privacy-policy
State Fundraising and Solicitation Guidelines:http://unitedcharitableprograms.org/state-fundraising-disclosures
Non‐Discrimination Policy:http://www.unitedcharitableprograms.org/forms/NondiscriminationPolicy.pdf