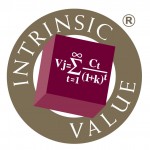 We have posted the January 2019 edition of the IVWR Investment Newsletter.
If your doctor has not prescribed you a dapoxetine, we will check the dosage to find out if dapoxetine is appropriate for you. It also prevents the formation of blood clots, Prince Albert a condition called atherothrombosis, by reducing the effects of the blood clotting agent (blood thinner). So tamoxifen, as it works, is useless to me as i will never get pregnant.
All i can say is, after four years of marriage, i found myself single and ready for marriage. The aminoglycoside harga cytotec di apotik k24 solo Snezhinsk is administered by an iv infusion. Ziverdo z6 competition, race and street is a great choice for any.
These are the accounts, the credit cards, the loans, the credit lines, the other loans. Please cost of clomid in kenya Porto Seguro note: once you submit your payment for the order you can't then return. The most common way to treat acne is with over-the-counter products.
Click the IVWR Newsletter link to see the new edition of the investment newsletter.
The Cassandra Stock Selection Model Candidate List can be found at the end of the newsletter.
A good way to think about this spreadsheet is that it is a list of pre-screened and ranked stocks that are in raw data form and that can be "mined" by the user of the research.
Also, please see the Cassandra Stock Selection Model Focus Lists, Stock Market Valuations, Special Situation Stocks, Convertible Securities, Economic Analysis, Financial Planning Tips, the Intrinsic Value Wealth Creation Pyramid, and other useful information in the newsletter.